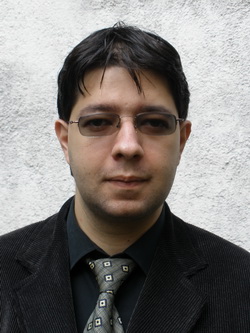 Acting chairman
Radu holds a BA in Politics. He is working on rounding up his PhD thesis on "Lustration theory , in between normatively approaches and reality".
At preset he works as lecturer for the Faculty of Social Sciences, University of Craiova, teaching on social policies and international organizations.
He is one of the founding fathers and executive director of the Institute for Development Policies, Romania, being involved in numerous programmes targeting local public administration and civil society.
With ARDR he is responsible for development of the operations in Mehedinti county and holds a full time position as manger of the project Participation Standards for Active Citizenship co-financed by the European Social Fund.

Head of the Life Long Learning Education Programme
Currently he coordinates the Global and Community Youth Development area of expertise.
Alex has been in the NGO field for almost 10 years now, scaling up from a volunteer position to the one he currently holds. Alex graduated in Automatics but he definitely is tuned on continuing with a master in Community Development and European Integration. He has worked in numerous EVS group projects as project manager.
Currently, he also holds the full time position as the coordinator of the online Yes for EVS Platform.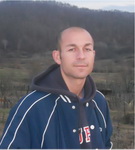 Project assistant
Marian has a full time position as the headmaster of the gymnasium school in Bustuchin commune. He has been a teacher for the last 7 years now.
In 2004 he was recruited by ARDR as a volunteer, and 4 years later following a call from the municipality of Bustuchin he was elected as the chairman of Euro House Bustuchin, a local non-governmental organization founded by the local government of Bustuchin. He works on preserving the local cultures and boost active citizenship amongst youths.
Currently, with ARDR he holds on the full time position on the project Extra-Curricular Education for Active Citizenship financed by the European Social Fund.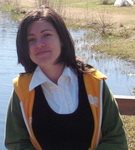 Fundraiser and consultant
Currently she coordinates the Local Economic Development area of expertise.
Cristina Pasatoiu is a PhD student at Craiova University - Faculty of Economy and Business Administration.
She has broad expertise on European Policies, Institutions and Structural Funds, built up for the past 10 years both in terms of education as well as practice. In terms of education, she graduated the Faculty of Economy and Business Administration - International Relation Section, continued with a Master on European Policies at Aalborg University, Denmark and she is consolidating her studies with a PhD Theses on Regional Development and Structural Funds.
She has been a fundraiser for the last 10 years attracting financial support from numerous donors like the European Commission- Education, Audiovisual and Culture Executive Agency, the Balkan Trust Fund- a project of the German Marshall Fund of the United States, the Ministry of Youths and Sports, Special Accession Programme for Agriculture and Rural Development (SAPARD), European Agricultural Fund for Rural Development (EAFRD), Cross-Border Cooperation Programme- Romania- Bulgaria, European Social Fund- Operational Programme for Administrative Capacity Development (PO DCA), European Social Fund- Operational Programme for Human Resources Development (POS DRU).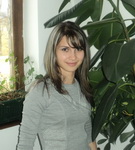 Project assistant
In present she follows the Master in English Language Studies, Theoretical and Applied, at University of Craiova and also she received training in project management and writting projects. She started working as project assistant with Euro House Bustuchin Association, and then as project coordinator, in present she is working with ARDR where she helps in the implementation of EECA project. Also she works as a teacher at Grupul Scolar Industrial Bustuchin.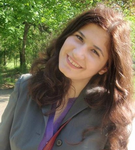 Expert on research
Panduru Anca graduated from the Faculty of Social Sciences in Craiova, specializing in Sociology and currently is studying masters and Community Development Regional Development and European Integration at the University of Craiova.
She is working for over a year in ARDR, before dealing with the monitoring and evaluation and sociological research. The main areas of interest and expertise are in the field of Education, Regional Development and Local Public Administration.
Throughout her career she had the opportunity to engage in more types of projects moving with different roles. She has worked both in European Voluntary Service projects funded through the Youth in Action projects such as Wave and Forward where he served as monitor and evaluator and in projects financed by European Social Fund in the project Extra-curricular Education for Active Citizenship and Participation Standards for Active Citizenship, where he served as research expert.